2010.08.09 Monday
ART for TIBET
ART for TIBET!
以下のような手紙をいただきまして、オークションに自分の作品を出品させていただくこととなりました。
今回のこれもそうですが、その他にも気づき始めた人たちが動き始めています。
例えば、富豪達が総資産の半分を慈善事業に寄付をする動き、そしてその総額が約50兆円もあったり。
もうパイを取り合っていてもしょうがない!
Hey Naomi!
We're doin' it again. Art for Tibet is officially annual and we gratefully request you to join us!
Last year, thanks to the support of over 100 artists including yourself, we put together a very successful charity event that attracted just under 1,000 people and sold out! Many high profile artists came through and asked us to do it again so that they could participate. We're doing it.
This year's Art for Tibet will be at a new gallery in TriBeCa located at 353 Broadway. Additionally, we are expanding to a week-long event and exhibition with live music and Tibetan cultural programs. A4T2 will be bigger and better.
We would love to have you in the show again.
Please take a moment to look at the attached letter and respond via email as soon as possible to let me know if you would be willing to donate a piece of your artwork to the show.
For Freedom!
kurt
自分の出来る事を通じて、何かに還元できることに参加をさせていただいてとても
ありがたいです。
この作品を送ります。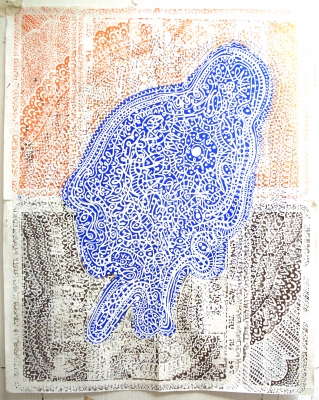 Title : Who are the People.
medium : White correction requid on 2 independent movie theater papers.
ART for TIBET information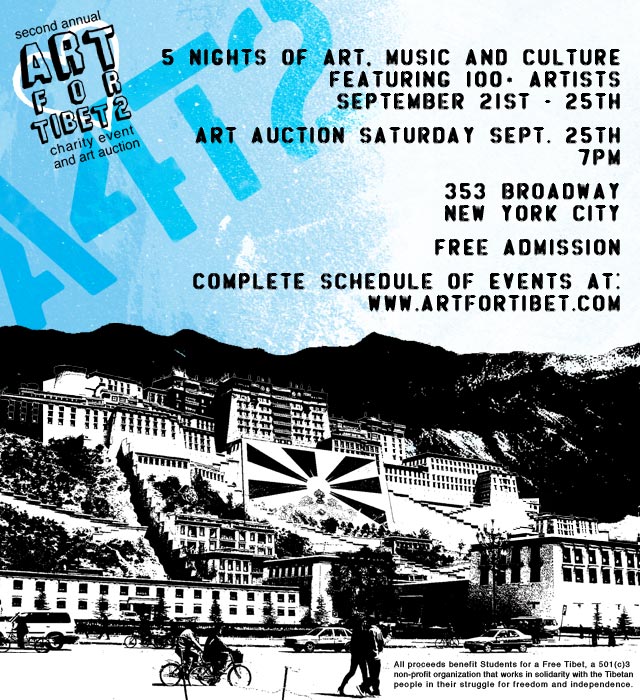 Calendar

1
2
3
4
5
6
7
8
9
10
11
12
13
14
15
16
17
18
19
20
21
22
23
24
25
26
27
28
29
30
31
Selected Entries
Categories
Archives
Links
Profile
Search this site.
Others
Mobile
(C) 2020